Are you struggling to get noticed? Having a hard time standing out? Tired of being overlooked, undervalued, and practically invisible in your industry?
Then it's time to build a online presence and make a name for yourself online.
---
How to Get Noticed In a Crowded World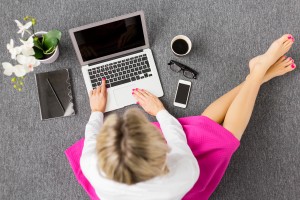 In an age of information overload, endless seas of applications, and high competition in just about every industry — you have to have a special edge to stand out.
You need to show off your professional skills in-person and online. Because standing out isn't just about making a great first impression in-person — it's about making a great first impression online.
The key to standing out is having a
professional online presence. 
People don't meet you and decide if they want to hire or work with you. First, they Google you and judge you based on what they find.
If you don't show in search — you appear sketchy or out-of-touch.
If you show up with no consistency online — you appear amateurish and unreliable.
But if you show up with a strong, polished platform — you appear as an authority.
When you have a cohesive and strong online presence, you attract attention, look professional and qualified, stand out, get noticed, and get hired.
What creates a strong online presence?
Building a strong online presence only requires three things.
Branded Website — that says who you are
Content — that shows what you do and what you know
Email List — that allows you to communicate with your audience
When you combine those three things, you build your personal and professional authority and start to make a name for yourself. This helps you:
highlight your experience & talent
build your network
get recognized in your industry
get noticed by hiring managers and recruiters
promote your business
get ahead in your career
You stop getting overlooked and undervalued because employers and clients can immediately see your value and want to work with you.
So, if have been feeling like a ghost lately, it's time to get started.
---
Begin with a Branded Website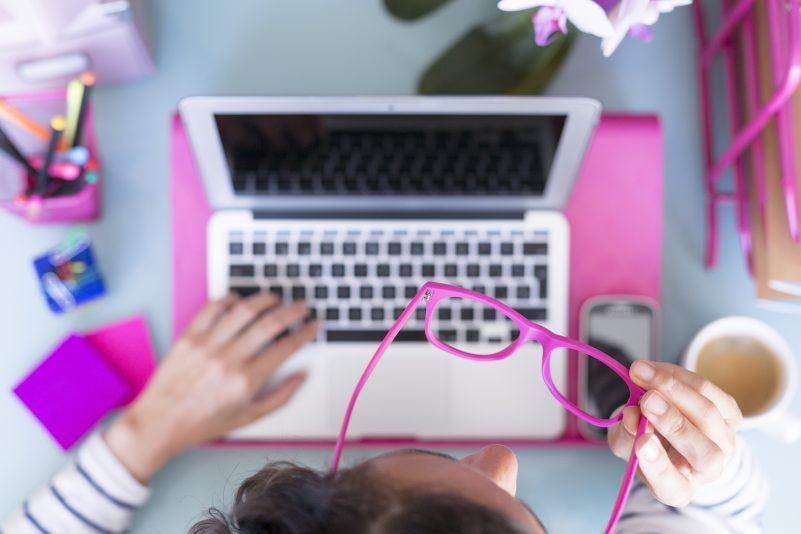 A branded website is the core of your online presence.  You can't just have a Facebook page, LinkedIn profile or Etsy store — everyone does. You need a branded dot-com that shows you stand on your own and don't rely on other platforms.
Plus, you do NOT want to rely on other platforms. 
When you do, you limit your growth and potential. You are at their mercy. If they close your account, you lose your audience. If they change their terms, you are impacted. If you want to add features, they may not support it.
When you have your own website, you control and centralize your online presence.
You can use one branded domain to share your resume and portfolio, receive contact inquires, sell products, and direct all of your traffic to.
Build Authority with Content
Once you have a website, you can publish content that shows off your talents, knowledge, and abilities.
That content may include:
Blog Posts
Sales Copy
Ebooks
White Papers
Videos
Slideshares
Infographics
But your content doesn't always need to exist solely on your website. To get extra attention, you can seed content on other platforms through:
Guest Posts (blogs other websites)
Social Content (posts on social)
Webinars (live online presentations)
Native Content Publishing (videos on YouTube, slideshows on Slideshare, etc.)
But it's not enough to have someone discover you online, read your content, and learn what you do. You want — and need — to capture your audience's information so you can stay in contact with them.
Maintain Your Presence with an Email List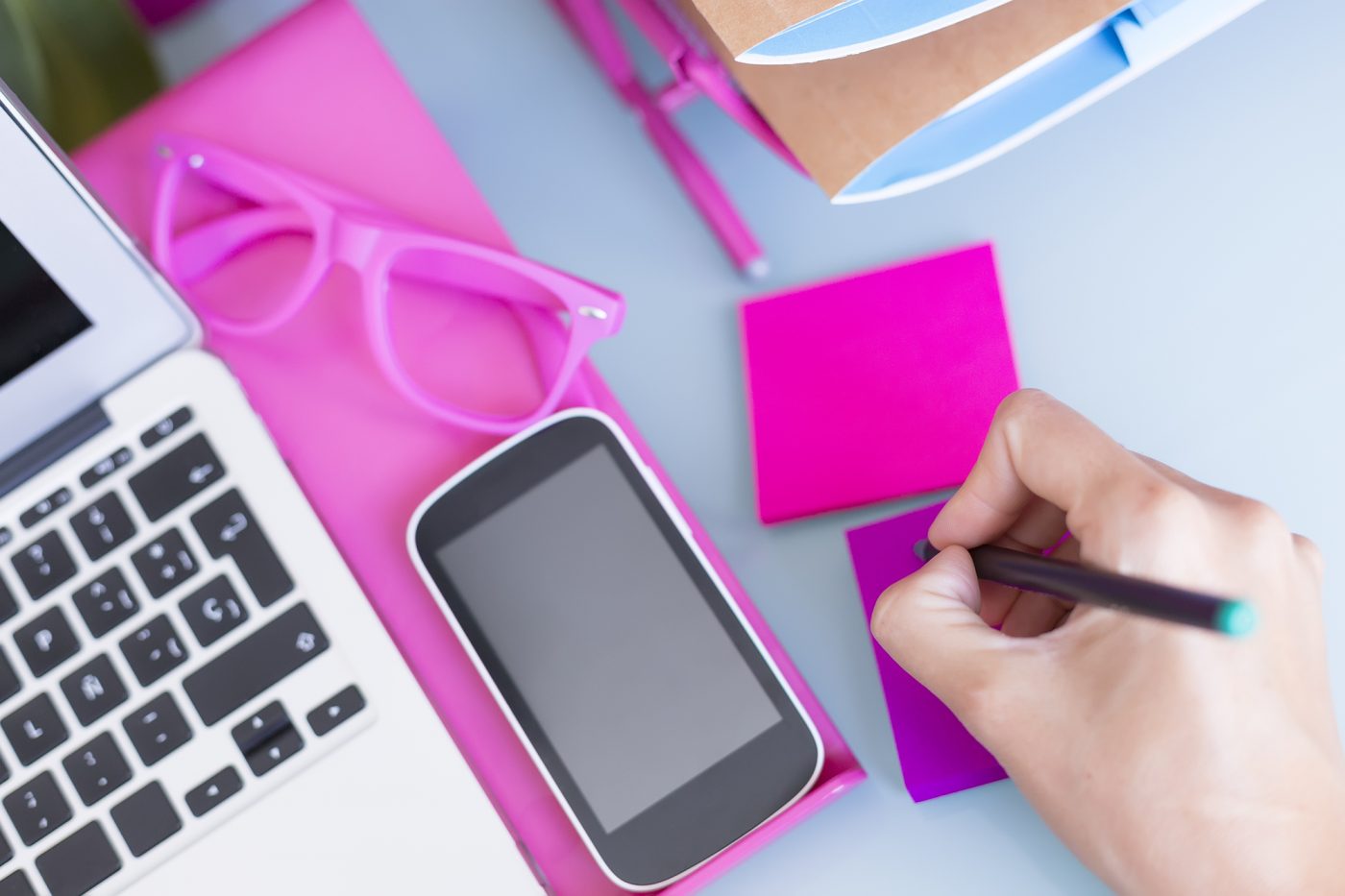 Collecting email addresses is far more important than gaining Facebook Likes or Twitter Followers.
An email list of people who are interested in you and what you do is the launching pad for your personal brand. It allows you to regularly and reliably connect with an engaged audience.
When you have an engaged list, you are able to talk to your audience on a direct and personal level.
You can share content, sell services, advertise products, promote yourself, and build lasting, powerful relationships.
So, where do you start?
If you are ready to get started, I have created a few resources to help independent professionals and indiepreneurs like you build your online presence. Take a look and see which resource will help you stand out and start making a name for yourself.
---
Option 1: Challenge Yourself
Build your online presence on your own with this Five-Day #GoPro Online Presence Challenge that will help you build a website, begin creating content, and start a valuable email list. For five days, a new personal branding lesson will arrive directly to your inbox and guide you one step closer to your professional digital brand.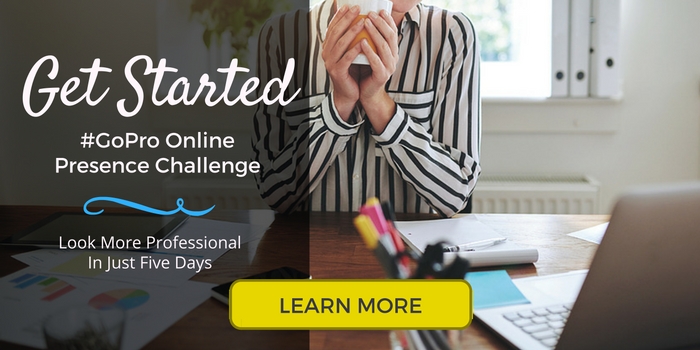 ---
Option 2: Rock Your Website
Don't mess around when it comes to building a boss online presence. Use the Rock It WordPress Course to learn all of the ins and outs of WordPress while walking step-by-step through building your own site from scratch. This course is also perfect for someone who wants to manage their site after a developer creates it for them.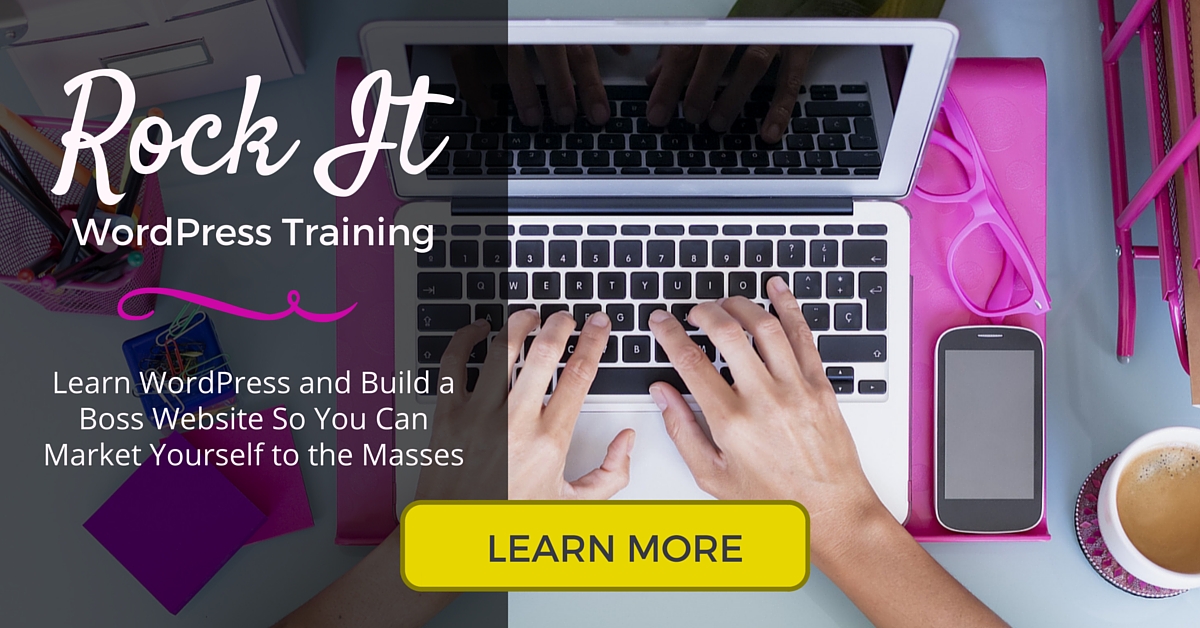 ---
Option 3: Get a Helping Hand
If you aren't a DIY kind of person, you still have options. I'd love to work with you to help you build your professional digital brand. With the Online Presence All-in-One Starter Package, you'll get a branded website, starter content, and email list set-up. I'll do all of the heavy lifting for you on this one.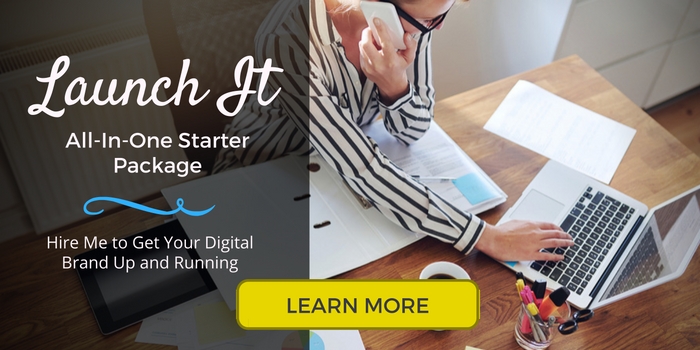 ---
Not Sure What to Do?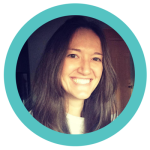 If you aren't sure what to do or feel a little overwhelmed by the idea, let's chat. I'm here to help you get your digital brand up and running as fast and as easily as possible. So schedule a free consultation to see how I can help you build your brand.