Professionals, entrepreneurs, and creatives, this challenge is your digital branding crash course and chance to jump start your online presence.
You'll get everything you need to put a professional face online — in just five days.
Each day, for the next five days, a new branding lesson will arrive directly to your inbox and guide you one step closer to your professional digital presence. This online presence challenge comes with lessons on how to build the three essential elements of a professional digital brand.
---

After this online presence challenge, you can stop sending people to your LinkedIn or Facebook page. Instead, you can send them to your new branded website that will show everyone that you mean business — for real. The challenge will teach you to:
Set up your very own dot-com website
Purchase one year of hosting
Install the leading content management platform WordPress
Set up a professionally-styled, responsive theme that looks good on desktops and mobile devices
---

You will get instructions on how to create blog content that shares what you know, grows your online authority, and draws audiences back to your website. With this knowledge, you'll be able to start blogging, attracting attention, and growing your online presence through content that people read and share.
---

You don't want an interested audience to come across your website, read your content, and then move on. You want — and need — to capture their email address so you can stay in contact with them. In this online presence challenge, I'll tell you how to set up an email marketing provider and create an enticing opt-in that will prompt users to join your list.
---
Not much of a challenge-type?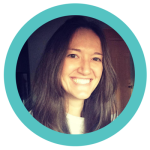 I'm here to help you get your digital brand up and running as fast and as easily as possible. So if this challenge seems like too much for you, let's talk. Schedule a free consultation to see how I can boost your brand faster.